This short tutorial will guide you how to delete your calendar. It will also inform you of potential consequences of doing so and also which steps you should take before deleting your calendar.
Warning:
If your calendar is embedded in someone's website or your mail client, it would stop appearing there and display an error message. So you need to notify them in advance to remove the embedded calendar.
All the events, system logs, API requests, and the data downloads related the calendar will also be deleted. So, if you want to keep this information for the auditing or any other purpose, it is highly recommended that you should not delete the calendar.
Steps:
1. Click "Calendar Builder" tab from you Social Good App, and open the calendar you want to delete.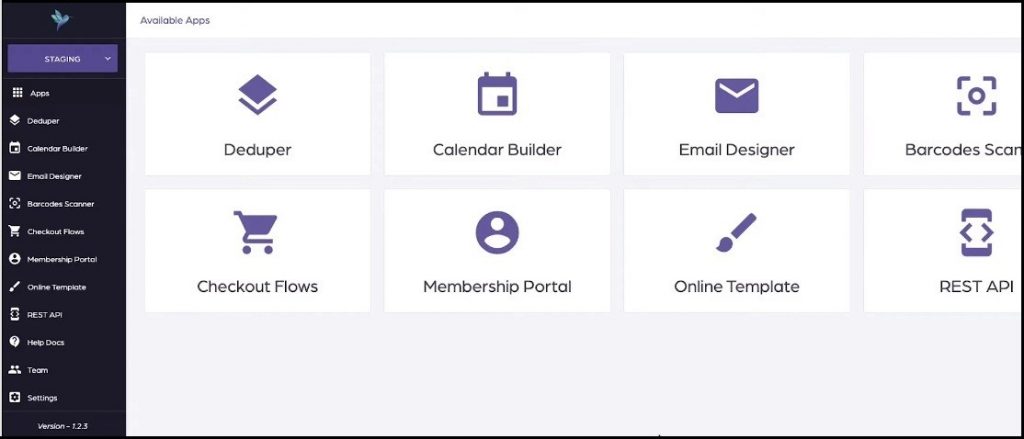 2. Now click "SETTINGS" on the top right side of the interface and scroll all the way to the bottom of the page.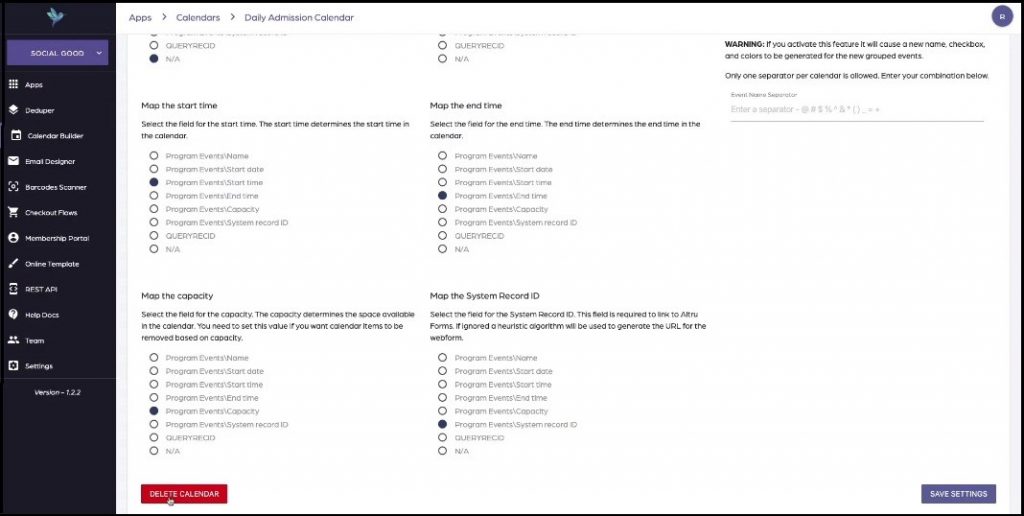 3. Click "DELETE CALENDAR" on the bottom left of the settings page. You will get an onscreen message to inform you of the consequences of deleting the calendar.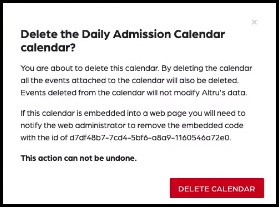 4. Once you fully understand the consequences and still want to delete the calendar, click "DELETE CALENDAR". This will delete the calendar, and it will no longer be available in Social Good App, or anywhere else.