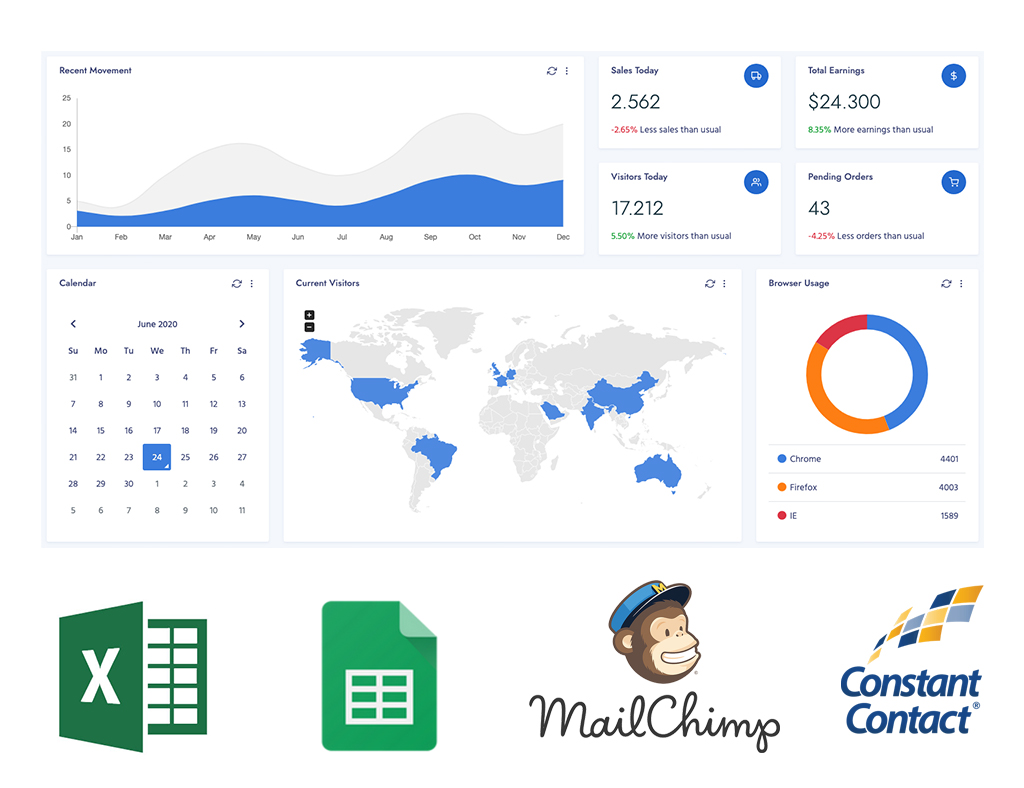 Connect Altru with your favorite apps
Instantly connect with Google Sheets and Excel.
Transferring data from Altru to your other systems means spending hours fiddling with software. Trying to coordinate between multiple programs is frustrating. And not everyone in your organization is an Altru expert—more back-and-forths lead to more time wasted.
Data Bridge is an easy solution. No more confusing workarounds; just import data directly into your favorite apps such as Google Sheets, Excel, and more.
Constant Contact or MailChimp
Easily integrate your email provider with Altru
Since Altru doesn't let you create segmented email lists, you are stuck constantly moving data between Altru and your email provider. And without automated syncing, you risk ending up with inaccurate information—preventing you from reaching the right people at the right time.
With Data Bridge, you can automatically add, update, and remove subscribers from both Altru and your email program, saving you time and effort. You can also create as many segmented lists as you need for your marketing efforts.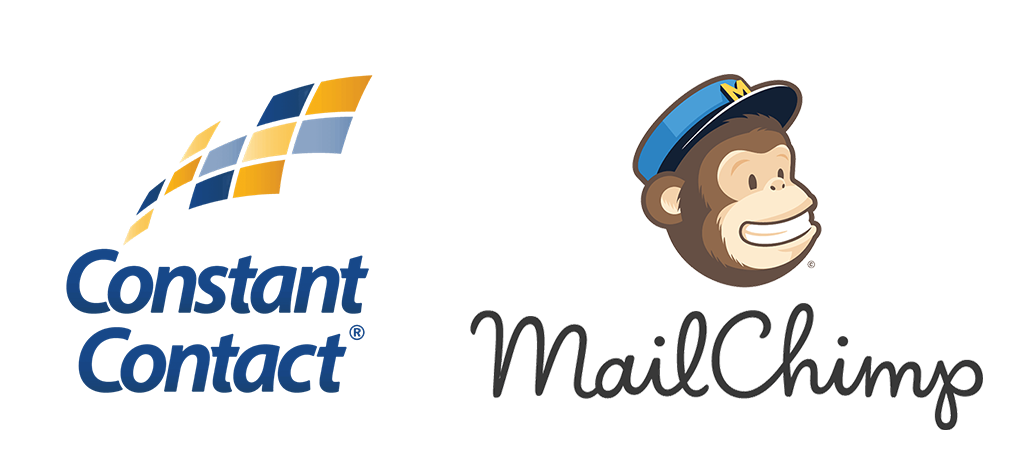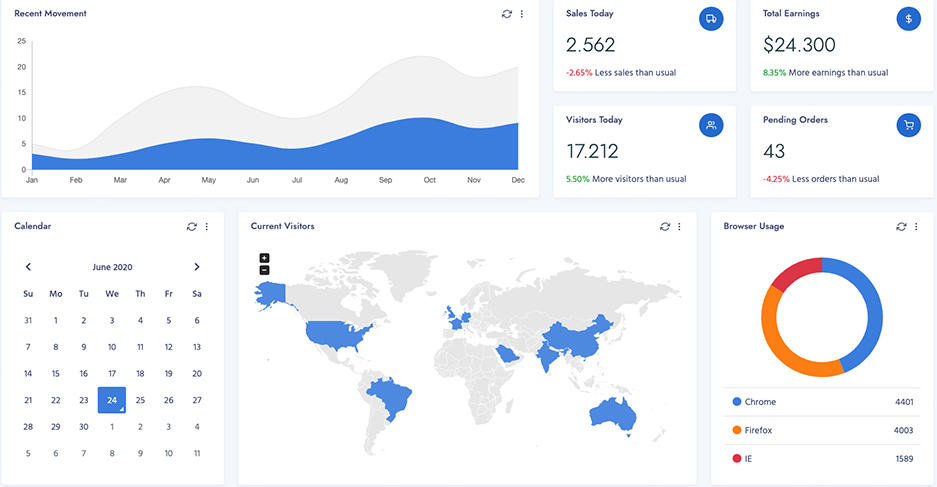 Gain access to your organizations intelligence
Seamlessly extract insights from your Altru data.
Altru holds a lot of valuable data, but accessing that data isn't easy. To create a report, you'll need to coordinate everyone's schedules, download the data, create formulas, and put together the final document… a process that takes an average of 10 hours a week per report. By the time all that's done, the report you've spent so much time on will already be out of date.
Instead, save time and get the latest actionable insights all in one single dashboard, without needing the whole team to create queries. Our pre-built Widgets allow you to create charts and graphs, view key metrics, and more.
Your data in realtime
24/7 automatic updates.
Coordinating data manually across multiple apps is time-consuming. It can also lead to embarrassing mistakes and missed opportunities. Data Bridge updates your data automatically—no input needed from you. With access to the right information, there's no limit to what you can accomplish.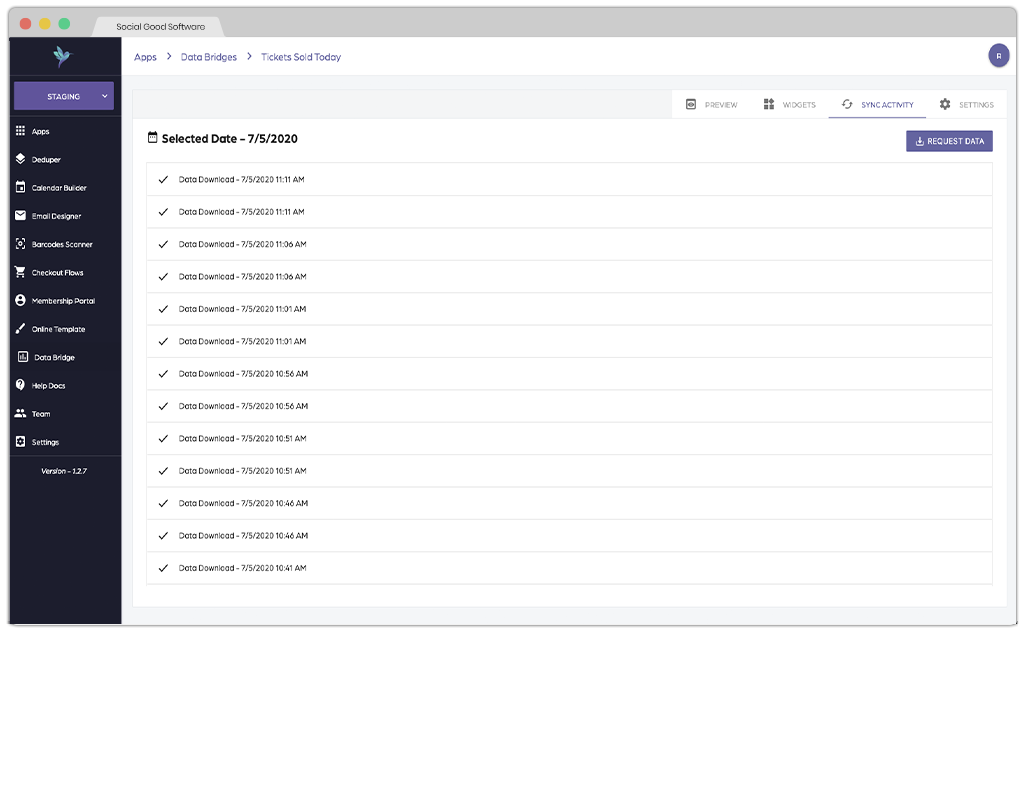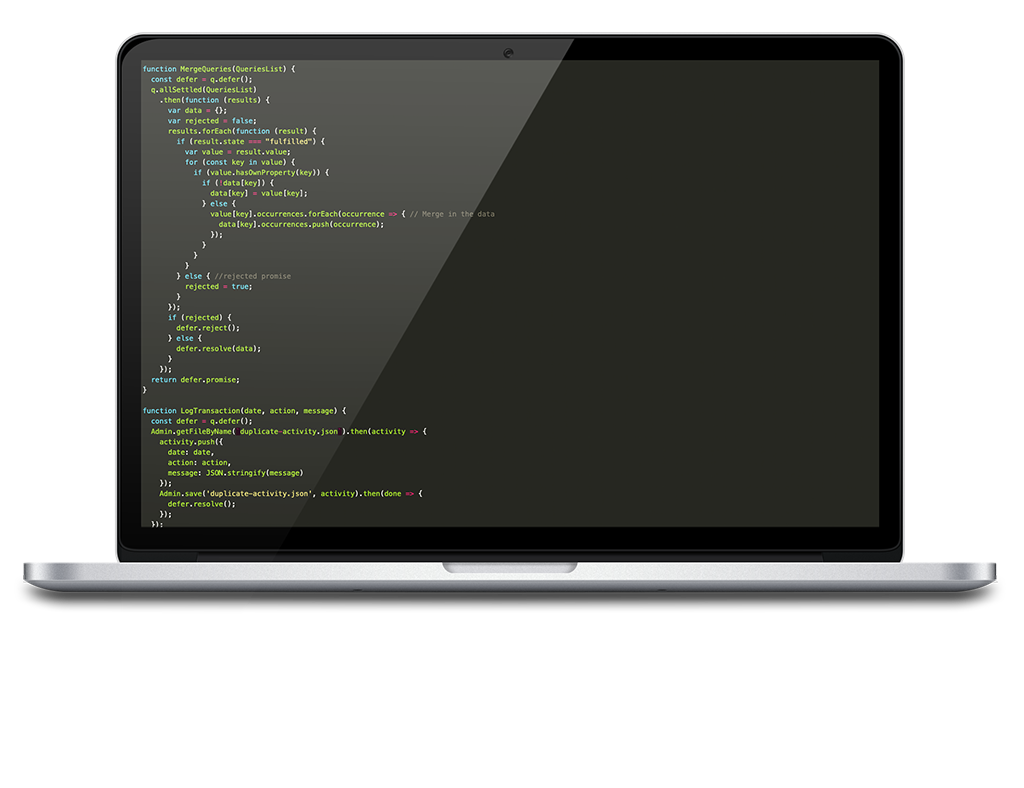 Get the most out of Altru, your way
Have us develop a custom integration for your organization.
Have your own idea for an Altru integration? Working with Altru can seem daunting, but there's no need to hire a costly developer. Our API offers a secure way for us to build any kind of custom integration that works for you, including integrating with IoT applications, email providers, point of sales systems, customer relationship systems and ticketing systems with your Altru instance.