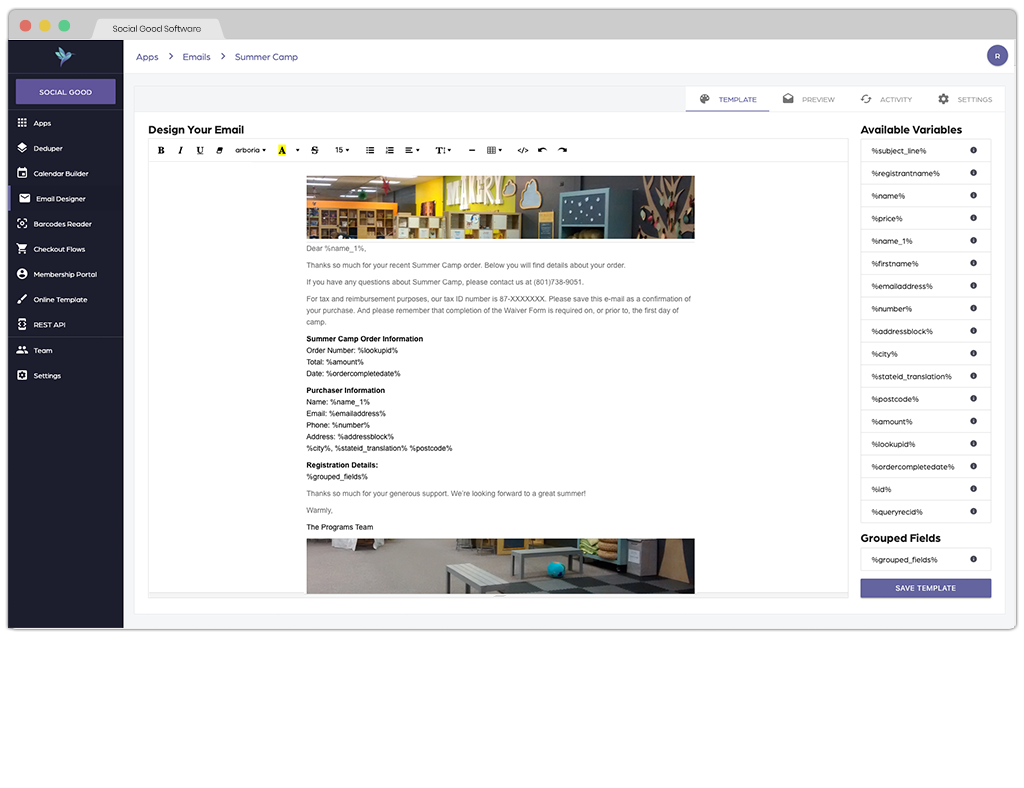 Designing your outgoing emails
Customize the design of your outbound emails.
Manage the look and feel of your emails and put your best foot forward with new customers to your organization by sending customized emails for tickets, summer camps, memberships, or any other online sale. You can provide additional information regarding a sales order based on a custom query to have complete control of the emails that go out to your customers.
Customizing the outbound emails
Choose who will receive your outbound emails.
Having to send emails manually to your sales orders can be a frustrating task, and it costs you hours to complete each week. You can stop sending multiple emails or forwarding emails internally to other departments instead use the Email Designer and choose who will receive the emails depending on the email sent.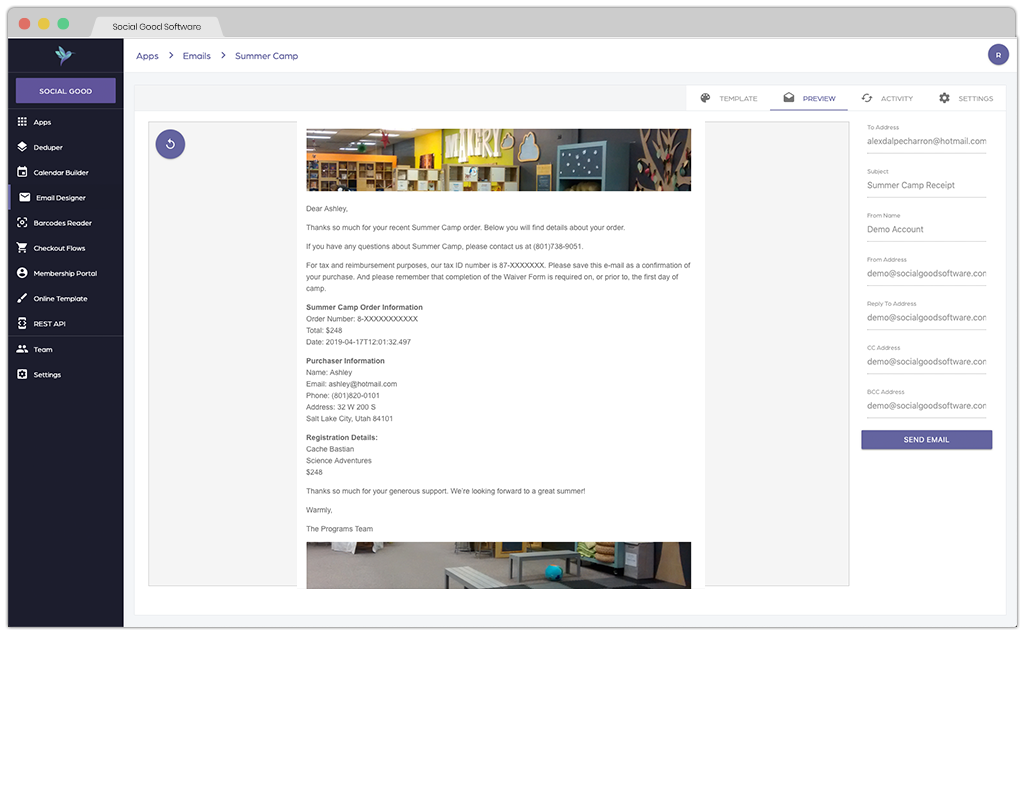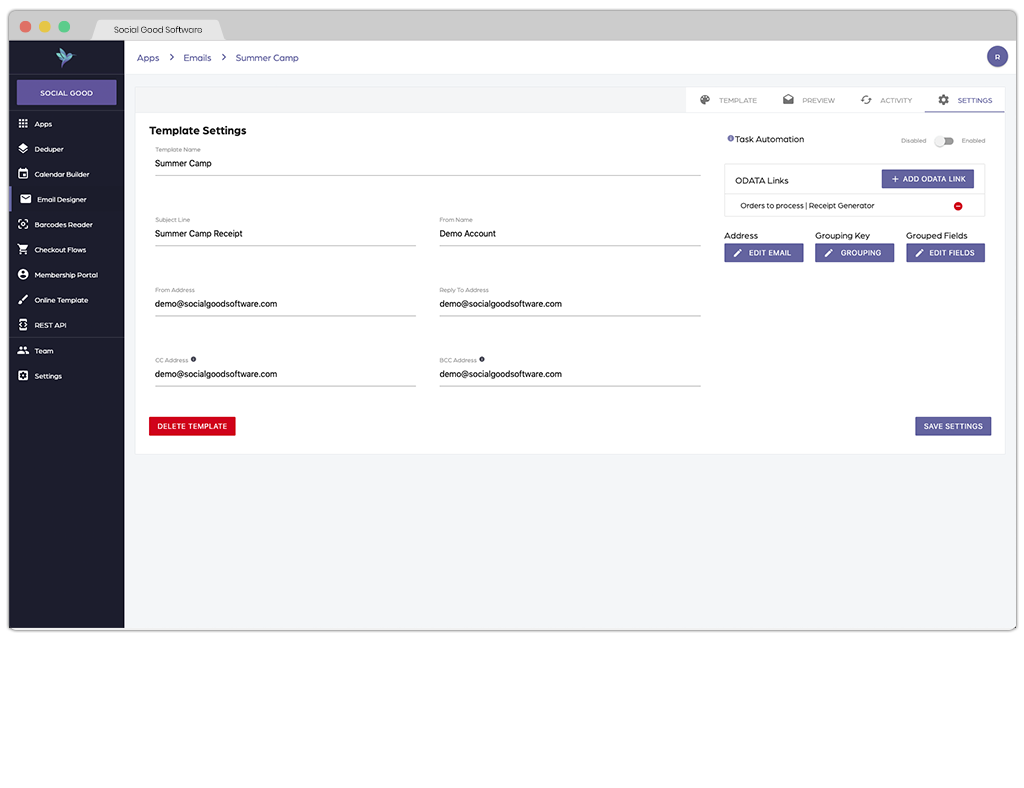 Sending emails to your recipients
Create the same experience for online and offline sales orders.
Provide the same experience for all your guests by sending the same email every time. You can always review the emails sent and re-send them manually again if you need to. Your emails will come from your domain name so you can avoid the spam folder.
Always on time emails
Avoid errors with 24/7 automatic updates.
Avoid emails not getting delivered and having to deal with people on the phone, providing the same support they could get on an email. We'll monitor Altru for new sales orders and send transactional emails for you with the right information 24/7.