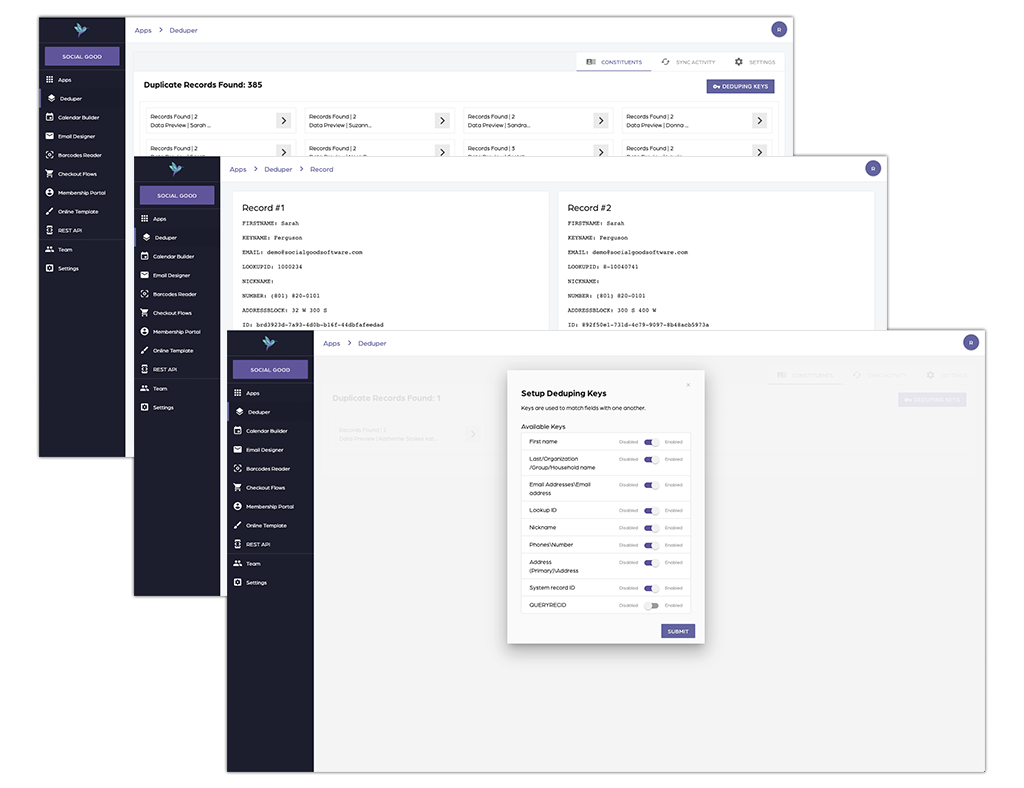 Deduper
View duplicate constituent records at a glance.
Importing data from other data sources such as web forms or data migrations can result in inconsistent data. Your team could end up having duplicate records of the same constituent, leaving you with fragmented data for your marketing efforts.
Gain a 360-degree view of your constituents! With the Deduper tool, you can quickly scan your entire data and find duplicates based on custom keys you set. Our online dashboard allows you to view duplicate records directly in Altru. You can either merge or remove them with just a few clicks in one single screen. Save yourself hours of data management with live data updates. Keep all of your constituents membership activity like attendance history and donations all in one account.
Live data updates
Monitor your Altru data 24/7.
Not monitoring for duplicate constituent records every day could result in inaccurate reporting for your marketing efforts, frustration with fundraising, or worse, causing miscommunication with your constituents.
The Deduper tool monitors Altru data 24/7 and notifies you of duplicate constituent records inside of Altru. Empower your organization with accurate, real-time data for every constituent. The Deduper tool quickly finds duplicates and automatically syncs data in real time.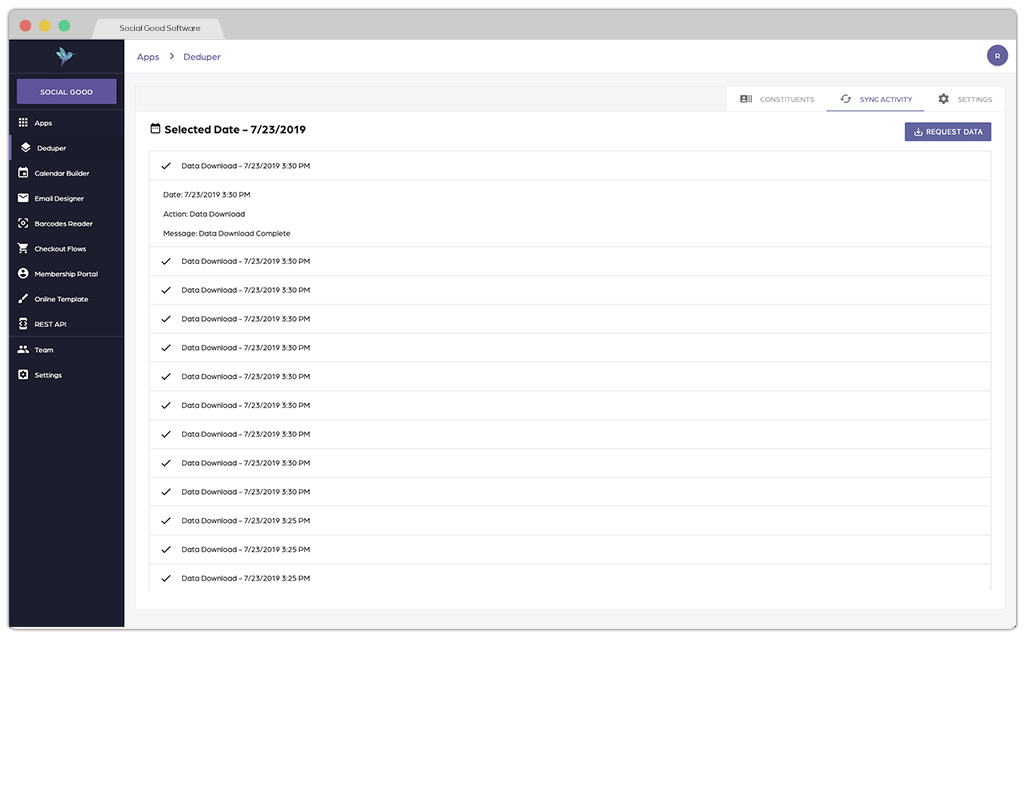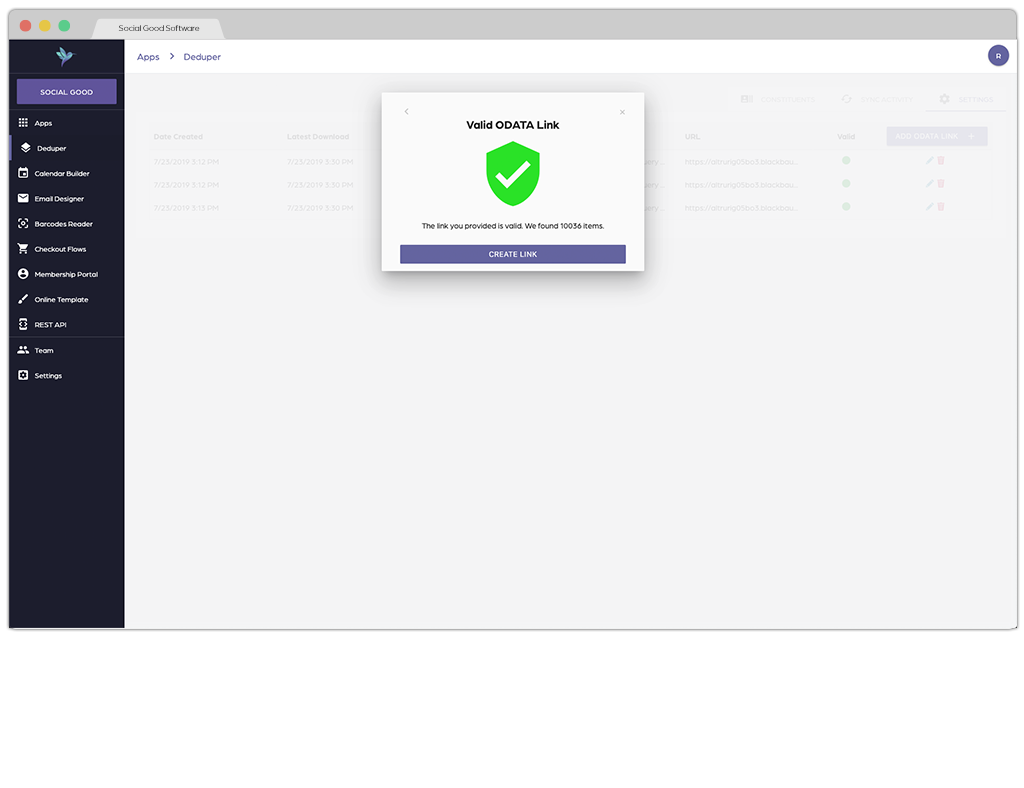 OData Links
Choose the data to monitor.
Combining multiple queries with Altru requires database management skills. Unfortunately, not everyone in your organization has database management skills. With the OData Links tool, you no longer need to have the skills of a database manager to find duplicate records inside of Altru. Simply create your queries and use the OData links to feed data into the Deduper tool. Once you set up your deduping keys, you will quickly be able to view and manage duplicate records in your datasets. The OData Links tool also allows you to add, edit, or remove OData links.