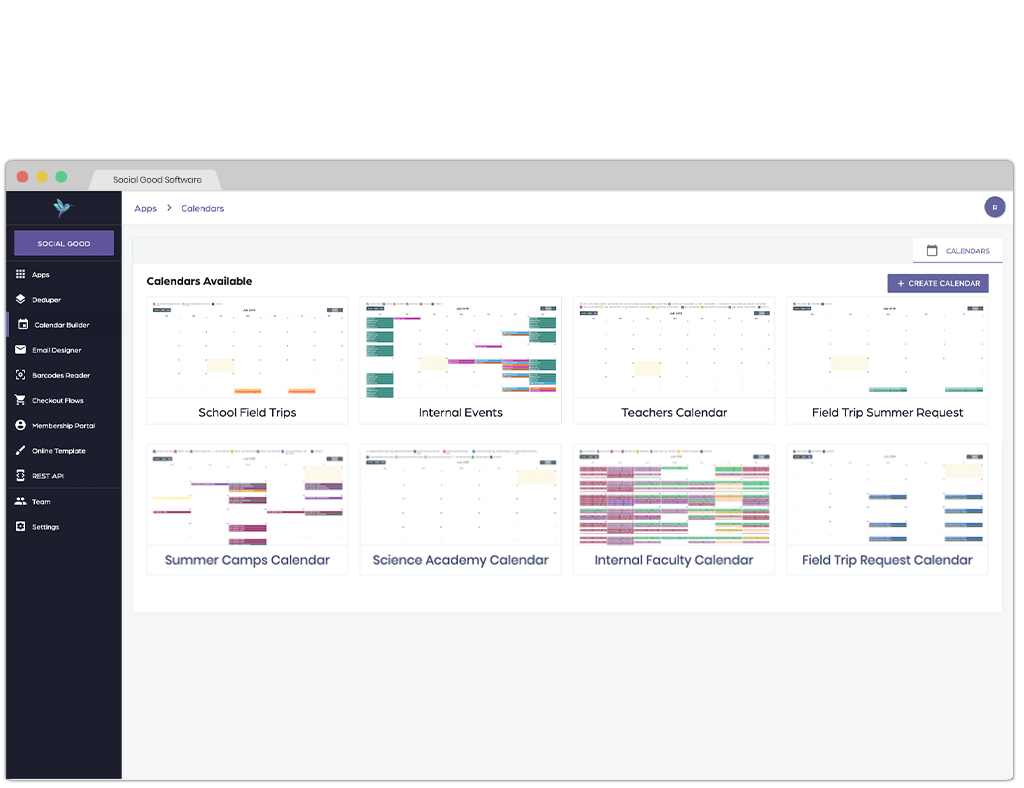 Create your own calendars
Seamlessly create and customize your own calendar.
Using Altru to create and share calendars can be a serious challenge. When implementing Blackbaud's WordPress plugin, you may find yourself dealing with inconsistent data and usability issues. And if your website doesn't run on WordPress, you're out of luck. You've already wasted countless hours reading the manual and calling your IT staff, all the while missing out on sales.
With the Calendar Builder, you can do more with Altru than ever before. Now, any member of your team will be able to easily create and configure multiple types of custom calendars. Use and combine Make your calendar public or private, and make sure all your data stays consistent. Our solution works with any website—Drupal, WordPress or HTML.
Customize your calendar
Your own personalized design.
Altru won't allow you to create custom calendars, which makes it difficult to meet your scheduling needs. You don't just want a generic calendar; you need a specific one to use for your organization's events. By using the Calendar Builder, you can make your calendar your own. Set a custom name for each of your events, customize the labels for event types, and even change the colors of each event type inside the calendar. Create unlimited calendars, show only the days you want, and allow users to view your calendar by week, month or day.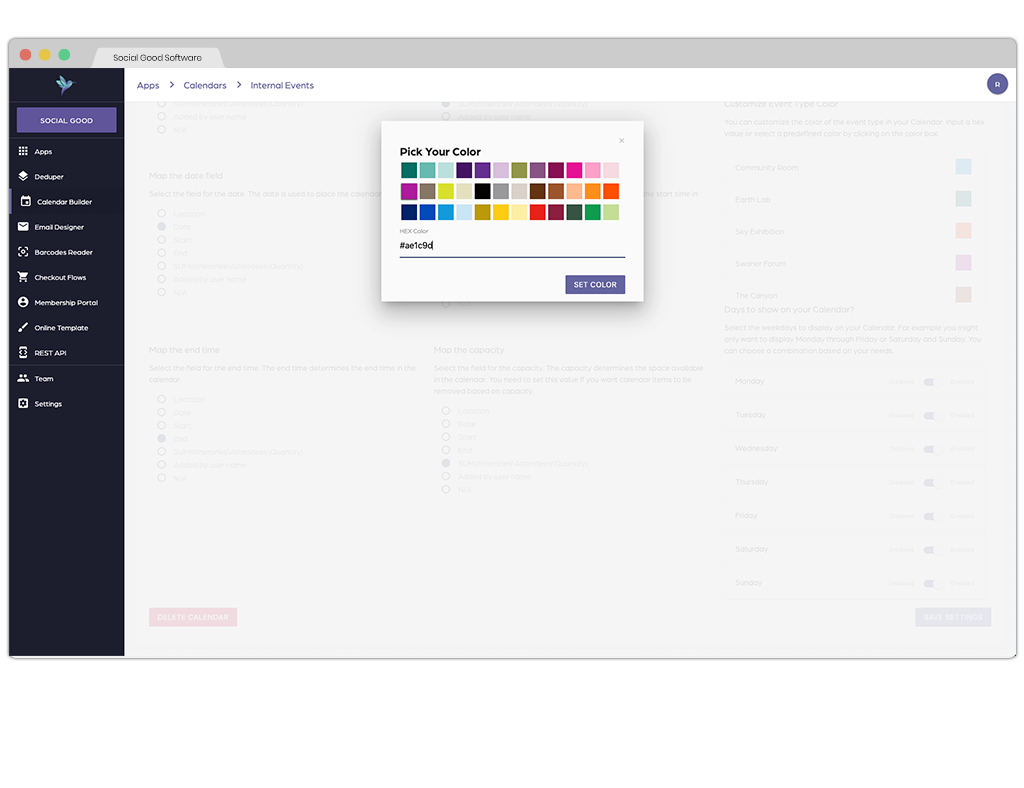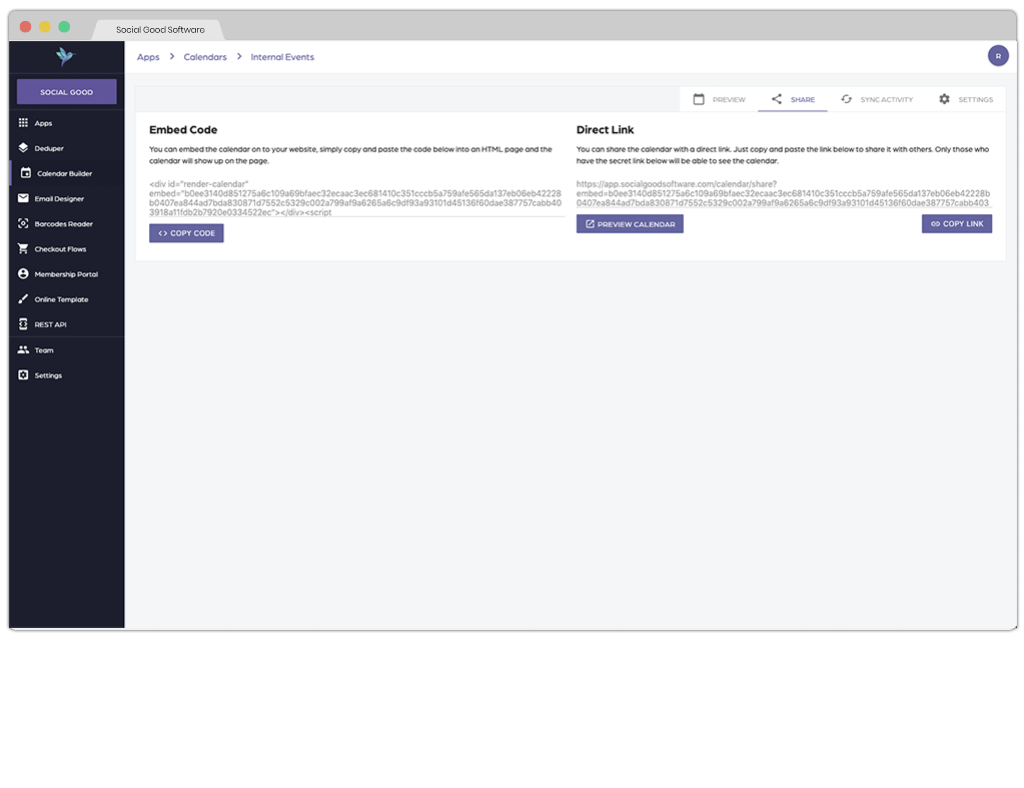 Share your calendar
Make your calendar public or private.
Sometimes, you need to create private calendars for internal use, but this function isn't available with Altru. When you need a way of sharing events with a certain group, this can be very frustrating. Luckily, with Calendar Builder, you can keep your calendars secure and private. Share your calendar privately with a link, or embed it on any website—it's completely up to you, and it's not limited to WordPress.
Calendar always up to date
Avoid errors with 24/7 automatic updates.
Updating calendars manually is time-consuming, and data entry mistakes can lead to major problems—you don't want to disappoint your customers with incorrect information. Don't let human error lead to scheduling issues. With the Calendar Builder, your calendars will always be automatically updated in real time. You can rest assured that your calendars will be kept accurate and up-to-date.