How to change event colors and navigation
This short tutorial will guide you how to change the colors of event types and checkboxes.
Requirements:
An already built calendar by Social Good Software
Checkboxes (either custom created or built-in)
Steps:
1. Click "Calendar Builder" tab on Social Good App. Now click a calendar from available calendars to open the calendar for which you want to change event and checkboxes' colors.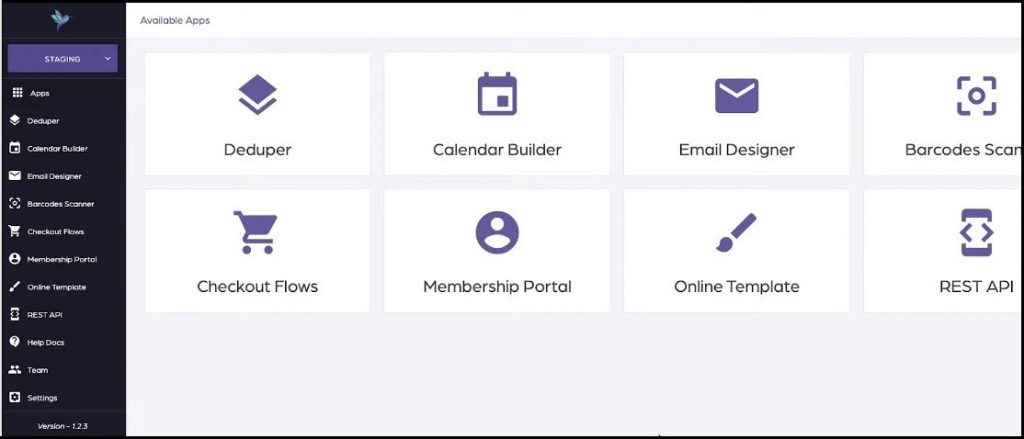 2. Click "SETTINGS" on top right of the interface. This will open settings page with many preferences to customize your calendar.
3. Now look for "Event Type Color" and "Calendar Color" on the right side of the settings page.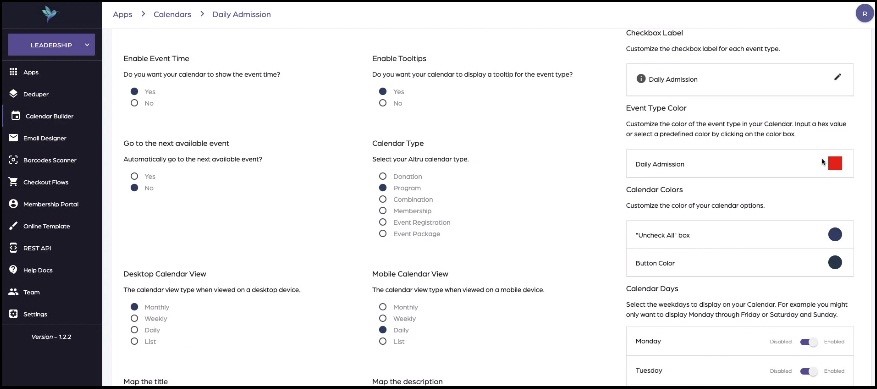 4. Next click the color sign in front of the options and change them according to your preferences.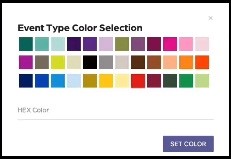 5. Now click "SAVE SETTINGS" at the bottom of the settings page and click "PREVIEW" button at the top of the interface to view the color changes.