Introduction
Learn to assign a membership level to a membership card to accurately link different membership card designs to one email. Make sure that you have the Program name and Level matched and spelled the same in Altru. This will make sure that every time this specific program name and level are referenced, this specific membership card design will show up.
Steps on how to assign a membership level to a membership card
1: Go to your Social Good Software account and log in.
2: Proceed to Development.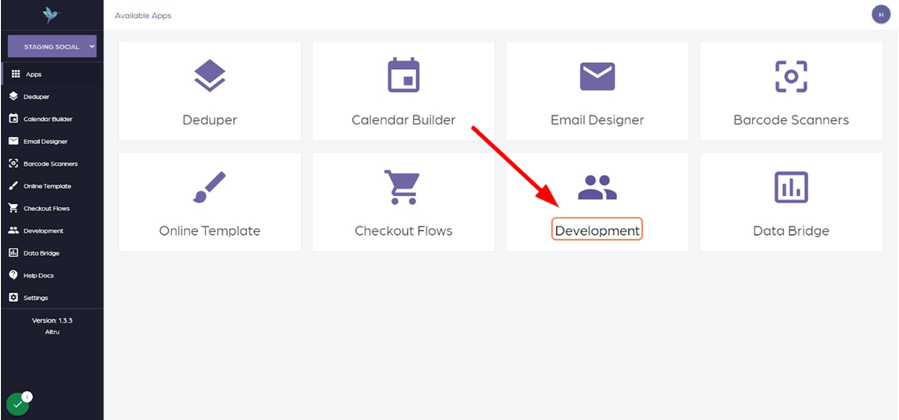 3: Click the Membership Card Designer. Select the membership card design that you want to link to the program and level you prepared.
4: Proceed to Settings located on the upper right side of the window.

5: Below the section "Add a membership program and level" you put on the Program name and membership level the same as Altru to make it work. Save by clicking the plus (+) sign.
Program Name: Access Membership
Level: Starter/Inicial
Summary
Link a program name and level to a specific membership card design. This will make sure that every time an email is sent out containing that program name and level, the membership card design link to it will show up.
You don't have to waste time creating separate emails for different digital membership card designs. You only need to create one and link all membership card designs to it. With this, you save time and effort when manually doing it.
Please reach out to us through our support channel if you have more questions.