How to do manual tagging of emails for resends in Altru for digital membership cards
Manual Tagging comes in handy when guests who already received an email but lost access to it due to various reasons like they accidentally deleted the email or lost access to their email address and requested to receive the same email again.
Keep on reading to learn more about manual tagging. To illustrate, we will be resending a Digital Membership card to a member. To do that, just follow the step below:
1: Open your Altru account and find the membership record of the guest who requested to resend an email.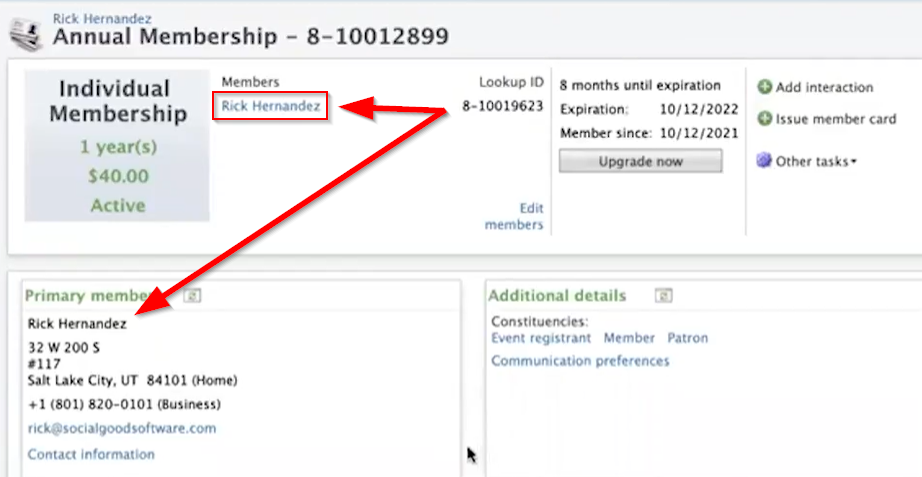 2: Proceed to Documentation at the bottom part and delete the welcome email attached before you click on Add then select Note.

3:  A dialog box will pop out. Click on the drop-down menu for Type and select Resend Welcome Email. Click on Save.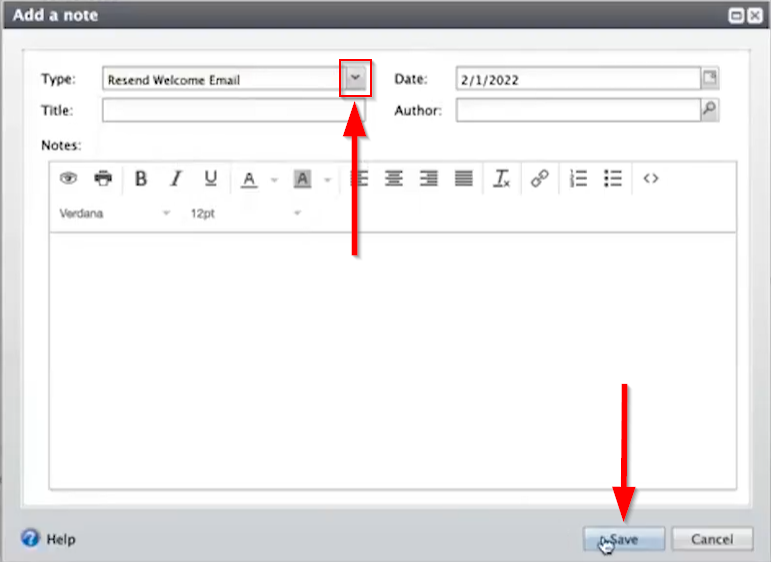 Once you manually tagged a guest, Altru will pick it up on the query which is looking at sales orders that do not have a note type and automatically send the email.
No need to switch from Altru to Social Good Software to resend the email. Just simply tag the guest in Altru, and delete the previous welcome email attached. The moment that note type is added, Altru will resend the email to the guest.