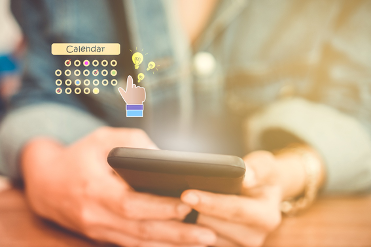 Timed Ticketing Calendars for Museums, Aquariums, Zoos, and Gardens
Arts and Culture organizations understand how important it is to give visitors an excellent ticket buying experience. This is the first step in making a good impression, and the more streamlined and smooth the process is, the better. So it stands to reason that starting out already frustrated about getting the ticket in the first place, perhaps due to website confusions, can set a negative tone that can cause friction.
Because something as small as purchasing a ticket can have detrimental effects, investing in timed ticketing calendars is the ideal solution to remediate any worry or hassle for both parties involved.
Benefits for Them
When a visitor decides that they want to spend the day enjoying a nice time at a museum, zoo, or see some exotic aqua life, they buy a ticket to do so. In most cases, this could be done by either calling the place, trying to do a walk-in (which would be a gamble), or ordering on the website, which all frequently lead to challenges.
With timed ticketing calendars, those people will be able to easily pick the date they want to visit with a straightforward click. Not only is this route more convenient for visitors, but it also gives them much more freedom, which certainly calls for a better, more favorable time. They can see what events are happening on specific days and times and can choose their admissions based on what it is they want to see and experience. Once they decide, their ticket will be sent to them via email, or mailed if they wish, and they are done. When they arrive, there is no need to wait in lines or check out at the front desk when they are ready to leave because they can do it effectively right from their mobile device.
Benefits for You
The modernization of ticketing creates a broad range of opportunities for you and your staff as well. For example, the fast, simple, intuitive transaction process for the visitor allows you and your team the ability to eliminate ticketing barriers and dedicate time to other important business aspects to serve the public better. Other positive impacts include
Less ticketing customer service calls
No more manual ticket managing
Full control over spots available for each time slot
Gain both a macro and micro understanding of sales
Visitors can check-in and out when they leave, meaning no long counter lines
Paperless transactions
Building lasting visitor relationships
Interested in creating a calendar for your organization? Book a demo today and see how easy it is to create your next calendar.
Conclusion – Using Timed Ticketing Software
Buying a ticket to a museum, aquarium, zoo, or garden space should not be an adventure all on its own. By taking advantage of the rising technology and implementing timed ticketing calendar software, you are setting yourself up for potential business growth through innovation. Visitors will be happier, which will be a catalyst for great reviews that foster more traffic down the road. As a final note, stay updated with the technological evolutions, such as timed ticketing calendars, and ensure that you are giving the public what they desire so you can achieve optimal success and provide them a fantastic experience at the same time.