To create a query for Group Sales Reservation, please do the following steps:
Log in to Altru.
Click on Analysis.
Click on Information Library.
In the Queries section, click on Add an ad-hoc query.
Select the Sales Orders record type, then click OK.
Apply the following restrictions and results fields to display: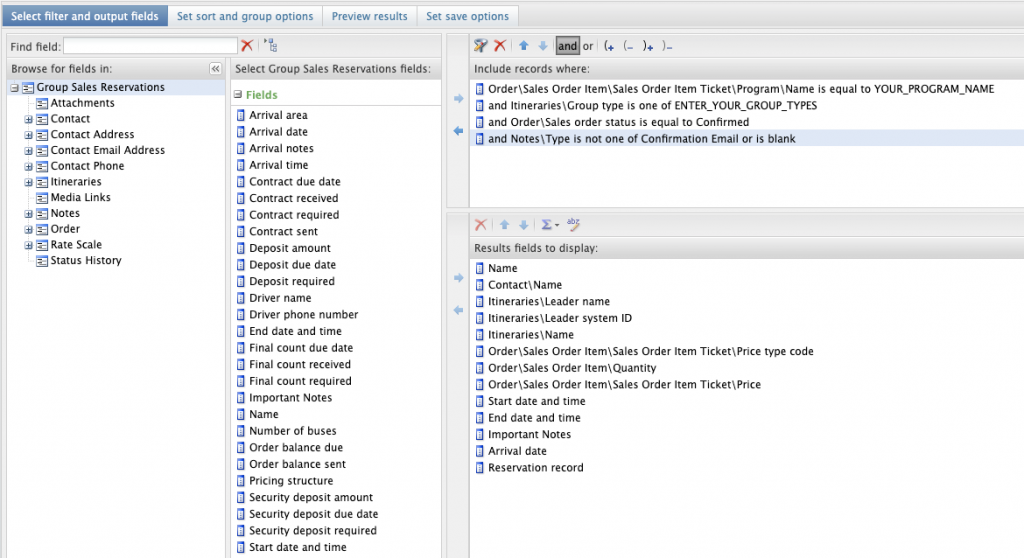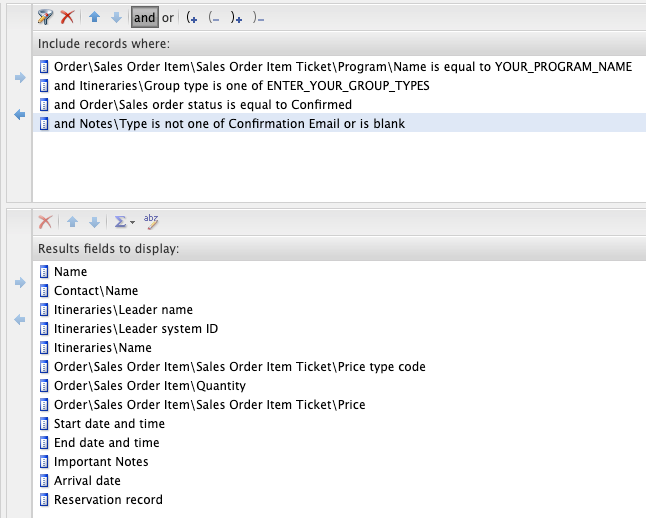 7. Click on Set save options.
8. Enter the desired name for your query.
9. On the bottom right portion, click on Save and close.