Rick Hernandez
Team Lead
Rick's main focus is on creating amazing experiences through innovative software solutions that require little to no technical know-how. His primary expertise is helping Arts & Culture organizations solve complex problems with Altru and Blackbaud related products. Rick enjoys giving back by teaching others online. He has eight online courses published, and three technical books released.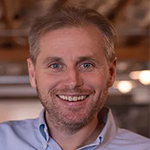 Chris Federer
Account Manager
Chris has ten years of experience in International Development and nonprofit organizations. Chris is responsible for coordinating and managing relationships with existing and new clients as the account manager. For fun Chris leads Design Thinking workshops where he helps young professionals get clear on how to move forward with their careers using alternative Design Thinking practices.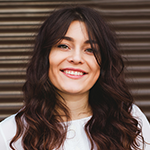 Julie Sorenson
UX/UI Designer
Creating amazing designs and user interfaces are what Julie does. She helps our clients create amazing Altru Experiences using proven UI/UX techniques. If you are looking for a custom checkout process, new design for your online orders or integrations with your CMS and making it look amazing she is your gal! For fun, she enjoys giving back by participating in humanitarian trips in South America.